Storage Greenwich se10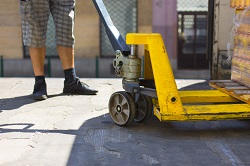 Secure and Hassle-Free Greenwich Storage Solutions

Whether you need storage for household items or business goods, Greenwich Removals can provide the ultimate secure and hassle-free storage solution for your needs in the SE10 area. Our secure warehouse facility is equipped with surveillance systems to ensure your goods are safe from any inadvertent damage. With various sizes of units available, you can rent just what you need for as long as it is necessary.

We understand that you may have sudden requirements and hence our flexible rental plans will come in handy for accommodating all your needs. And that's not all; our cost-effective rates result in a very economical solution. We also offer pickup services so that you don't have to worry about carrying your goods to our storage warehouse.

You can rest assured that your stored goods are safe and secure since we maintain stringent safety protocols at our Greenwich facility. You will be able to access your precious possessions anytime by booking an appointment with us. Once inside our storage facility, you'll find everything organized into separate spaces and containers with labels, making it easy to find what you're looking for quickly and efficiently.

What Else You Should Know About Our Storage Services
Our range of Greenwich storage solutions include comprehensive infrastructure facilities such as:


Humidity control systems,
Temperature controls if needed,
24/7 CCTV surveillance systems.

Additional Benefits of Choosing Greenwich Removals for Your Storage Needs
We take care of any insurance requirements when storing items at our premises, so that you don't have to worry about it during a move. We guarantee customer satisfaction with every move and you can call us 24/7 to answer any queries you might have.
For further information on our services and prices drop us an email or give us a call on
today. We look forward to helping make your move as smooth and stress-free as possible!