Removal Services Greenwich se10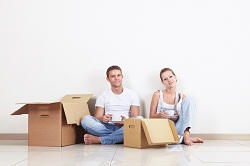 Reliable and Efficient Moving Services for You

At Greenwich Removals, we are proud to provide exceptional moving solutions to all of our clients. We offer a wide range of removal services in Greenwich to help you in relocating your premises or acquiring the necessary storage solutions that you need. Our team of experts has carried out numerous removals assignments throughout the years, giving us an edge when it comes to providing the most reliable, efficient and cost-effective services.

Whether you are looking for full or part removal services or just packing your belongings, we can provide customized solutions as per your convenience and budget. We understand the stress and hassle associated with relocation, so we make sure that everything is conducted smoothly and professionally, without taking up a lot of your time. We have top-of-the-line trucks that ensure safe transportation of possessions, making us the best choice for local removals in Greenwich.


A Wide Range of Storage Solutions

In addition to removal services in Greenwich, we also offer a variety of storage solutions that are perfect for personal as well as business use. Whether you have excess office furniture, equipment or documents that need to go away while still staying accessible - or personal items such as household appliances, clothing or books - our secure storage facility offers the perfect place for you to store.

We employ modern safety equipment at our facility and make sure your possessions remain safe by making them available only to Authorized Users. You can access your stored items anytime during working hours and rest assured knowing they are secured by CCTV cameras with 24/7 surveillance. Have faith in us when it comes to storing your most valuable possessions with us - we'll keep them safe!


The Most Affordable Prices

At Greenwich Removals, we pride ourselves on offering quality service at the lowest prices possible. We have different packages available depending on what type of removal services in Greenwich you require. We work closely with all our customers to ensure complete satisfaction and strive to provide efficient solutions without exceeding budget limits. Plus, all quotes prepared by us are free of charge!

If you want more information about our removal services in Greenwich or want to discuss further about any other queries, get in touch with us today - Contact Us -